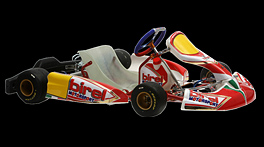 Junior MAX 125
This year the Junior MAX class is being provided with Birel chassis'. Birel - an Italian manufacture - are one of the oldest and renowned kart makers in the world, tracing its roots back to the 1950's. Initially built as a fun kart by founder Umberto Sala, Birel would go on to win many World Championships spanning 6 decades.
In recent times, some of today's Formula 1 drivers have raced Birel chassis', most notably Robert Kubica. This bodes well for the Junior drivers, as some of the faces we see here in November could very well one day be following in his footsteps.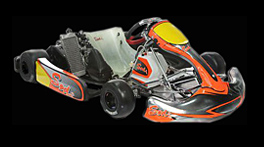 Senior MAX 125
For the 2011 Grand Finals, Sodi-Kart will be the exclusive chassis supplier for the Senior MAX class. Sodi-Kart was set up by Gildas Mérian in 1981 and within 7 years had begun a relationship with Rotax. Sodi soon became a force on an International level laying claim to many championships in a wide range of series.
With its tried, tested and reliable reputation the Senior MAX class is certainly in for a treat.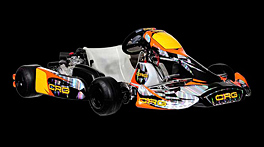 DD2 125
CRG are one of the most famous kart chassis manufacturers in the world. They will be supplying the karts for the premier DD2 class in this year's Grand Finals.
CRG has a rich history of competition and its archive of championship titles is one of the longest around. Competition is their life-blood and a relentless quest for a better product ensures that the DD2 class will be equipped with fantastic gear.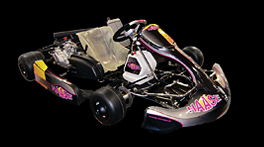 DD2 Masters 125
The DD2 Masters class will be competing in brand new Hasse DD2's. Jorn Hasse began racing karts at the age of 17 in his native Denmark. After an abundance of early success he formed an alliance with an Italian manufacturer to further advance karting technology. In 1989 Haase stopped competing at the highest level and set about developing and building his own chassis.
Haase has since gone from strength to strength and will no doubt have the DD2 Masters drooling at their sleek looking machines.